Princess Mononoke is one of the best movies ever made, bar none. It's easily in my top 3, and I'm not just talking about animated movies here. I do not say these things lightly.
I don't care if you think "cartoons" is for kids. I don't even care if East Asian culture seems confusing and impenetrable to you. If you have any respect or love for movies, artistry, or storytelling in general, you should see Princess Mononoke at some point. You can even say you didn't like it. I won't be mad.
Hell, go see it right now, if you never have before. Don't even read this review of it, because there are some spoilers and it's more organic to come across them on your own.
In a time where we only seemed to get preachy environmental films and shows about evil man ruining the innocent planet with his mere existence (and I time when my younger self was personally growing tired of Disney-esque black-and-white world views), there was one little-known film from Japan that actually took a balanced look at the issues. Here, nature is a mighty force to reckoned with, and humans can be ambitious while still being caring and sympathetic. Everyone is struggling and clawing to survive, and they will do so by any means necessary.
Though it may seem mystical and fantastic, there are numerous shades of reality to be found there too.
Prince Ashitaka lives in a quiet, hidden village in the far east, the last of the native Emishi people. One day, a giant boar god-turned-demon attacks his home, and while he manages to protect everyone else from its rage and destruction, Ashitaka is cursed when the beast touches his right arm. He is told that it will fester inside of him, cause him great pain, and then kill him, but it also occasionally has a will of its own, and even grants him some of the boar god's considerable strength.
Then, leaving his people forever, Ashitaka journeys west to discover what cursed the boar god and if his own curse can be cured. What he finds is the small but prominent human settlement of Iron Town battling the remaining gods for control of their land, and a plot to kill the heart of the forest itself.
The leader of the humans is Eboshi, an ambitious, intelligent, highly-respected, and capable woman. She bought the contracts of numerous brothel girls and gave them a better life working the bellows in Iron Town, and she also took in lepers, who in turn help her by building new guns and weapons. Despite her plans, she is not completely irredeemable. Eboshi is an equal opposing force to the forest gods, who are trying to survive and thrive and protect their own kind just as she does. Other humans desire the rich land that she has painstakingly fought for, and so she faces attacks on both sides, from her own kind and the animals.
On the side of the forest is San, the eponymous Princess Mononoke. As a child, she was abandoned by her human parents and adopted by the wolf god Moro. Eboshi believes that San's soul was stolen by the wolves and is thus no longer human, and once the gods are killed off, she will become one once more. The head of the great forest spirit is also rumored to cure any ailment, so she seeks to claim it to cure the lepers under her care. Meanwhile, San sees Eboshi as greedy and evil, with no love or reverence for the forest and its powers, and seeks to kill her to stop the other humans from destroying more land and the noble gods protecting it. Without the forest spirit, it is also said that the animal gods will become "dumb beasts once more," leaving humans everywhere with little opposition.
In addition to all of that, the Emperor of Japan believes that the head of the forest spirit will grant him immortality, and promises great wealth to the one who can bring it to him. This draws even more people to the stage, like the amiable but calculating monk Jigo (Jiko-bo).
Ashitaka, in his own quest to save himself, also tries to save these two groups from each other. He sees history repeating itself, so he becomes a bridge; not entirely different from San, but more neutral, fighting for both sides to live in peace and compromise.
What I like about this, in addition to the culture and mythology, is how fair and balanced this seems. Nature has divine elements to it, and the movie clearly shows why it is important to revere it. But it is not some innocent thing simply being trampled by man, and unlike in Nausicaa of the Valley of the Wind, it does not really care that there are some nice "men" trying to protect it. It is a force, plain and simple, and like a caged wild animal, it will fight to survive however it can.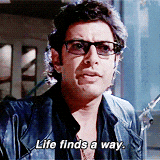 Everyone in this movie is fighting to survive. Ashitaka is the last prince of his people, and for their sake as much as his own, he does not want to die. The forest gods are the last of their kind, and the forest is their home and a source of strength and vitality. Eboshi's people were all scorned by society; she creates Iron Town as a safe space for them, and they thankfully, loyally help her achieve her own goals. I can understand and sympathize with them without always necessarily condoning their actions.
Let me put it to you this way: in The Lorax (the 1972 television adaptation), the Onceler asks several very important questions. "What do you want? I should shut down my factory? Fire a hundred thousand workers? Is that good economics? Is that sound for the country?" To which the Lorax replies, "I see your point, but I wouldn't know the answer." That is the only other environmental "movie" that seems to realize that there are two sides to every debate, and Princess Mononoke takes it even further by actual making the human "villain" a fully fleshed-out and sympathetic character.
A human being, so to speak.
The animation is gorgeous, as the rare bits of computer animation perfectly compliment the cel-shaded, traditionally hand-drawn and painted style. The amount of detail is astounding, especially in the background and scenery; every rock and blade of grass looks different from every other. The action scenes are fluid, making up for the fact that Ashitaka is a calm, relatively reserved character only occasionally prone to real anger.
The English voice cast is very well-chosen, and the English script, brought to us by Neil Gaiman, relays the story well without incorporating a lot of local references that would confuse an American audience. Sub enthusiasts might fight me on that point, but some changes have to be made when translating this to a different audience, and if you don't like it, the original Japanese version is right there for your viewing pleasure.
The Japanese cast is stellar, of course, but I have to appreciate the effort it took to bring this movie stateside. However you feel about English dubbed anime and movies, you can't deny that it serves as a fitting introduction to the genre for newcomers.
The music…what can I even say about it? It's Joe Hisaishi. He scores most of Hayao Miyazaki's movies, and they always seem to fit perfectly.
The plot is not eye-rollingly preachy and pretentious. It's subtler than its friends and neighbors, especially those of the late 90's; it doesn't talk down to you or wag its finger disapprovingly, as it ironically kills God knows how many trees just to bring its message to life. It doesn't give us a villain who is completely greedy and evil, sometimes just for the joy of being evil.
Jigo probably comes the closest to being a "typical" bad guy, but even then, he's so likable. He is basically the Onceler if he had been a side character, rather than the main antagonist.
San is not the strongest or most commanding person, but she is young and trying to find her way in the world. Both she and Eboshi are fascinating, whether as female characters or characters in general, and they fight tooth and nail for what they believe in. Miyazaki sure came a long way as a feminist since Nausicaa, who I would argue is more of an idealized Mary Sue and sacrificial lamb, rather than an actual character.
San and Eboshi are flawed, but extremely compelling and admirable.
This movie is just amazing to me, and it makes me sad that it is less known and less appreciated than something like Spirited Away. Granted, that is a great movie and definitely more family-oriented (Princess Mononoke, by contrast, features several men getting their heads shot clean off with arrows, and one unfortunate gentleman who loses both of his arms that way), but it's not nearly as profound and compelling. It's a pretty safe, tried-and-true story format with enough "weirdness" sprinkled over it to make it interesting.
Princess Mononoke's basic plot isn't unknown to us either (man tries to save the forest…as well as the people trying to tear it down?), but it isn't exactly here to make you feel comfortable. It doesn't point fingers at you in the same way something like James Cameron's Avatar or Kevin Costner's Dances with Wolves would, but neither does it try to placate you and dumb down its message like the 2012 Illumination Entertainment abomination The Lorax. It simply presents an epic, interesting story with two equal and opposing sides, and more readily allows you to take away what you will from it. The conflict is on a smaller scale than some environmental stories, but it feels no less important to the greater world because of its potential consequences.
Nature should be preserved and tended, and not just because we benefit from its existence. Man should not be blind to the world around him. Hatred, rage, and arrogance don't tend to solve all of your problems. Sometimes it is the simplest messages that need the most repetition, but they can be conveyed in ways that aren't stale, boring, and completely predictable.
This movie is damn brilliant and beautiful and deep. To steal a quote from Pulp Fiction, "What happened here was a miracle, and I want you to f#$%ing acknowledge it!"
*9/10
Note: The images used in this article do not belong to me. Most belong to Disney and Studio Ghibli. Jeff Goldblum, uh, belongs to Jeff, uh, Goldblum.